Environment
We design and supply incineration plants, such as municipal waste disposal plants and 24-hour continuous running type or batch-type industrial waste disposal plants.
We have accomplishments in incineration plants for waste plastic, scrap wood, industrial waste, medical waste, and small laboratory animals.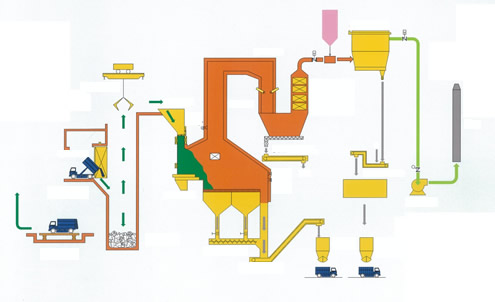 We deliver various types of incineration plants in accordance with incineration capacity.
We handle a set of incineration facility plants, from charging waste to discharging ash.