Instrumentation and Control System
We design and supply control equipment.
In designing control devices, we respond to various requests by taking into consideration customer usability in day-to-day furnace operations.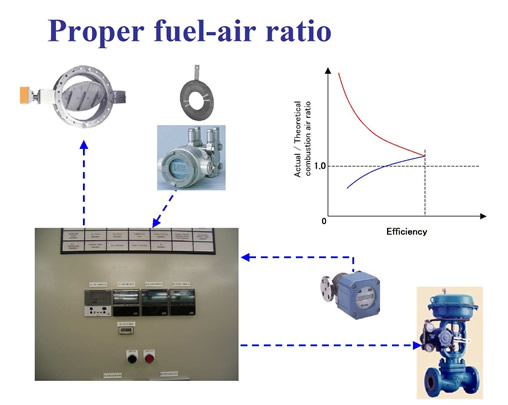 Combustion systems in industrial furnaces directly influence quality and fuel consumption.
Applying our unique know-how in quality and fuel consumption, we design systems such that suitable states can always be maintained.