Batch Mixing System
We design and construct batch mixing systems to automatically mix raw materials.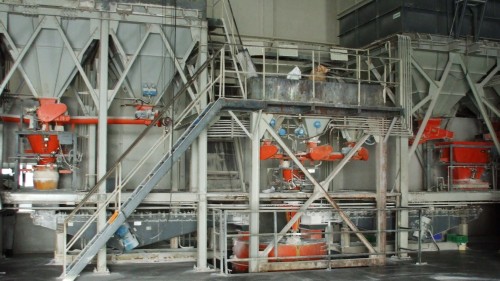 Batch Storage and Transfer System
Raw materials are transferred to the batch hoppers by material transfer systems.Transfer systems such as screw feeders, electromagnetic feeders, conveyors and bucket elevators are used as required, in accordance with properties and transfer volumes of the raw materials.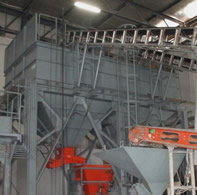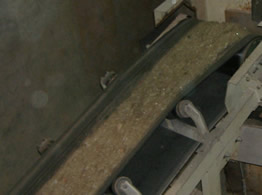 Weighing and Mixing Systems
Various raw materials for products are mixed by weighing them using weighing scales and then stirring them using raw material mixers.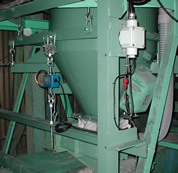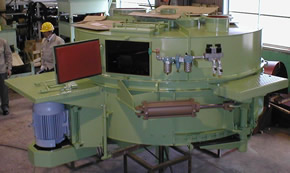 Batch Charger
Raw materials are fed into furnaces using batch chargers.
Our range of batch chargers display excellent resistance to high temperature and abrasion, thanks to our unique know-how.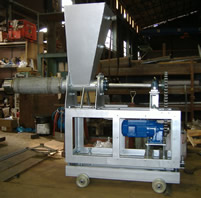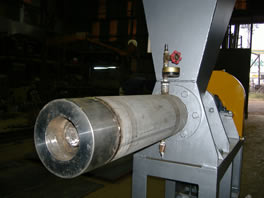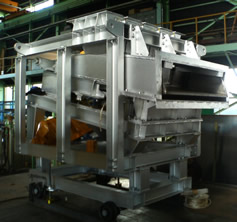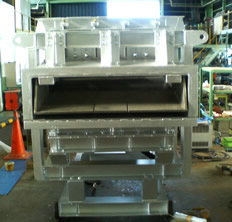 Combining batch chargers with glass levelers allows automatic control over the charging amount of the batch, depending on the height indicated by the glass leveler at the point of time.